We're Open for Business but Without the Risk.
The Best Replacement Window Value in Milwaukee
Vinyl Replacement Windows can add value to your home, enhance your curb appeal, save you energy, and brighten drab inside spaces.
But with so many companies to choose from, how do you really judge "Value"? Window Depot USA provides the strength (and price!) of a large national network, with the intimate service of a local professional.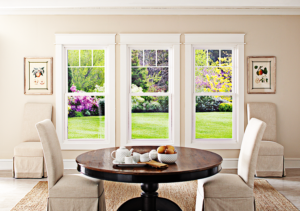 Vinyl Replacement Windows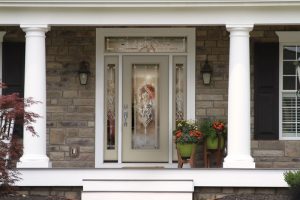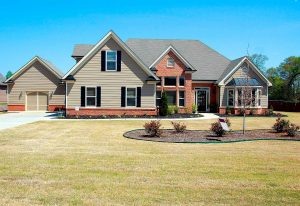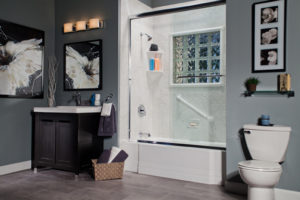 Window Depot USA is always on the forefront of making the home remodeling process easier and more efficient for our customers. Window Depot of Milwaukee is proud to offer the latest technology to improve our ability to provide the best price on your home remodeling project.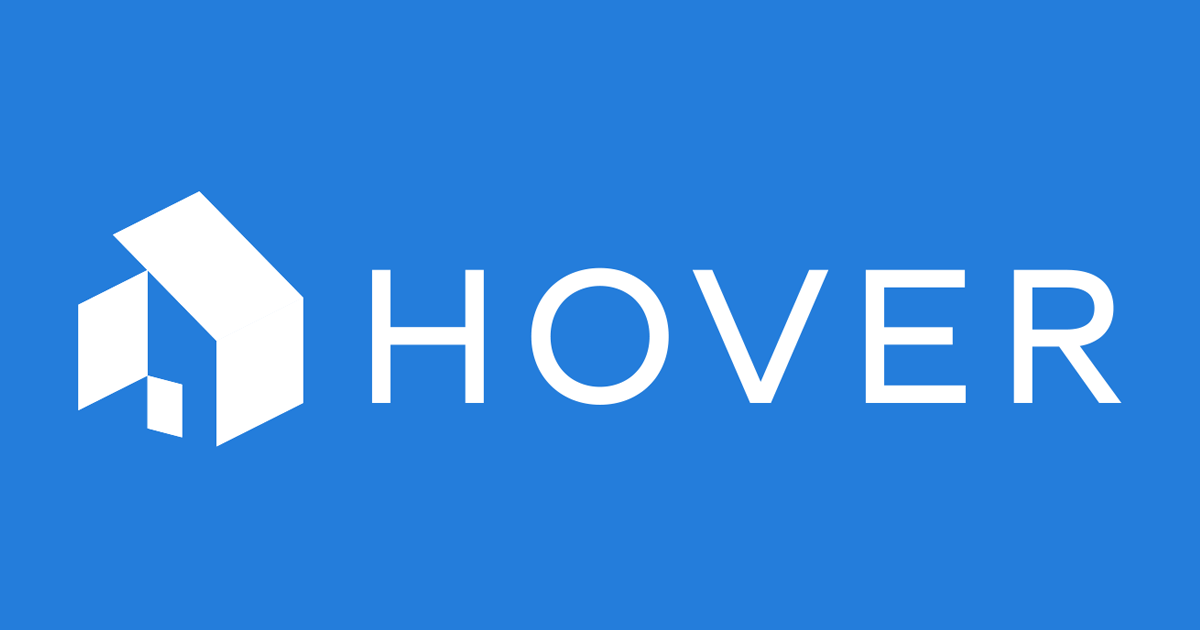 What is HOVER Connect?
With HOVER Connect, you can capture smartphone photos of your home and receive a customizable 3D model of your property in return. This will allow you to discover what new products or colors would look like on the exterior of your house. Further, your contractor will receive all information they need to create an accurate estimate for you.
Triple Pane Replacement Windows at Dual Pane Prices!
You may not know about Triple Pane replacement windows…but you should. For the last 20 years, dual pane window technology has saved homeowners countless dollars on heating and cooling bills. And while dual pane is still an excellent value (we sell those too!)…there's a new technology taking hold. Triple Pane.
Superior insulation, sound control and condensation resistance make these innovative products an Energystar favorite. With our national buying power…Window Depot USA can offer you Triple Pane replacement windows technology, for what our competitors sell Dual Pane. WOW! Learn more about Triple Pane…
National Strength. Local Service.
As your local Window Depot USA, one of the nations largest home improvement networks, our company in Milwaukee has the distinct advantage of delivering the most efficient windows available, at prices our competition can only dream about.  How can we do this?  BUYING POWER.
And we back it up with the service and craftsmanship of a locally owned and operated business.
Window Depot USA was recently named one of the largest home improvement companies in America.
CALL TODAY: (414) 255-2035
Locally Owned and Operated
At Window Depot, we are committed to providing homeowners in Milwaukee and the surrounding areas with the very best combination of quality, performance, and affordability for their replacement windows, siding, and entry door projects.
We pride ourselves on providing expert product knowledge and honest advice in a comfortable, no-hassle environment. We are dedicated home improvement professionals who truly believe in delivering the ultimate in customer satisfaction.
Window Depot Milwaukee Recent Reviews
Very pleased with the overall service of window replacement. Contractor, Mark, always arrived on time and communicated with me so there were no surprises. Recently have lost faith in trusting contractors - MANY - who are substandard. Not at all professional or offering quality work. Window Depot restored my faith and even getting some referrals for work still needing to be done on my home since original contractors hired failed. Only complaint is long wait time (have trapezoid windows) and once delivered, one set manufactured was reversed. Will extend install completion time, but overall happy with the quality and time needed to do the job right.

Awesome people great products and communication! Highly recommend!

I have been working with Mark O'Neil. He has been very helpful and knowledgeable in explaining the different types of Windows and energy factors. Where you actually understand. He has given me a great price. So no need to look further. I would definitely work with them again.

Window Depot has done a great job installing my windows back in September. This is exactly why I had them come back out so that I could upgrade my entry doors. During my consultation with John m, I didn't feel rushed. He was very knowledgeable about their products, and I never felt pressured. Looking forward to getting my new doors. Thanks again.

Window Depot does more than just windows! We had an oversized tub removed and a beautiful shower installed in it's place. They did a great job, timely, professional and they cleaned up all the mess when they were done. I still get a little jolt of "wow" whenever I walk in and see it.

Melodie Sajdowitz

11/13/2018

The installation team of Mark and Chris do an excellent job, nice installation and sealed fit with trim, and trained us how to operate the tilt-in windows. I would ask for them by name to make sure the job is measured and done right the first time. They respected our property and cleaned up after themselves well. I'm definitely inviting them back for the next phase window replacements in my home.

We need to replace all 12 windows in our sunroom. John Meisengheimer from Window Depot came to show us what was available. John was so knowledgeable about what we would need as far as the windows in the sunroom. The windows were very energy efficient and they look great. He worked with us on the price showing us several options. He was a pleasure to work with him and look forward to working with him on our project.

Christine and Dennis Blankenburg

3/03/2021

The Windows are beautiful and I love them I have noticed a big difference in my home with my new windows

Everything went by smoothly and the timing of the project was designed as promised. The head installer Mark and his crew did a phenomenal job and respected my home as if it was their own. Very satisfied.

All work was completed 2 days. They cleaned up after themselves. Perfectshness.... Stress free from the beginning to the end. I still haven't installed my curtains because they look so nice.

Denise Kurtzweil

6/26/2019

Great employees and great products! Expertise from start to finish. I love all 3 of my bathrooms Window Depot installed. Highly recommend

We had living room and kitchen windows replaced and are very happy with the outcome. Had custom frame work done by Bob, Fantastic, meticulous work.

the guys were very professional, did a very good job. Mom loves her new shower.

Just had my doors installed and I love them!! They took their time installing the doors to make sure that everything worked properly before they left. I would highly recommend Window Depot to anyone that's looking and entry doors.

Window Depot installed my entry door and did a fantastic job!! The installers Mike and Jack did an amazing job on the project and answered my questions while they were installing. I would definitely recommend Window Depot to family and friends!!

Great experience! Highly recommend! Free Triple pane windows are super efficient! Awesome communication!

Excellent people and company to work with. My wife and I were very happy with the windows installed. Great quality. To top it off, I couldn't be happier with the people we worked with, especially John Meisenheimer.

Quick and did a very nice job. Cleaned up very well after themselves. Roof looked great when they were done.

I just had my Wisconsin patio door with the blinds in between the glass installed and it looks fantastic!! The installation team did an excellent job on cleanup and took care of everything. I would definitely recommend Window Depot to family and friends!!!

They were awesome! They replaced all 11 windows so quickly and the windows look great.
I would recommend Window Depot to everyone.

Michele Leininger

1/10/2020

Awesome experience, they did a awesome job on my walk in shower can't wait to get the bay window in the kitchen

The folks at Window Depot go above and beyond in customer service. They replaced a large picture window for me a few years back, at a very affordable price, that I still love, and were my first choice to call for additional replacements that I currently need in my home. My salesman, Joseph Oliver, was on time, and extremely personable and worked with me to make sure that I'd get the most for my money. I recommend to anyone in the market for new windows to call Window Depot first!!

Portlynne Joseph

3/26/2020

Joey was very polite, informative and kind. Also spoke with Tracy in office had great communication and replies were very timely. Workers were also very nice and finished job quickly and also very informative regading time settling time. Totally recommend this Co.

We badly needed to update our siding and trim and Windows Depot did a fantastic job! When we had to consider canceling our order because I had to have surgery unexpectedly, their boss called personally and worked with us and the financial lender to postpone our payments and interest until we were in a better position. And the workers who came were knowledgable, respectful, and worked with care and integrity. And it was done so fast! We have nothing but good things to say about our experience! Wholeheartedly recommend Windows Depot USA of Milwaukee!

Recommend this company. Joe did an awesome job remodeling our bathroom. Cleaned up all debris and was always right on time. Very pleasant.

Window Depot changed one of our basement windows to an egress window for us. They were very upfront and honest about the costs and process during the planning phase. Their contractors were very punctual and polite and the finished project looks great. I would definitely do business with them again.

Timothy Thornton

7/16/2018

Window Depot beyond exceeded our expectations. We worked with Mark O'Neil and were expecting just a regular sales guy, but he was super laid back, humorous, and knowledgeable. His customer service was great and his confidence in the company and products completely sold us. We can't wait for our new windows!!!

Awesome quality at an affordable price. Professional and friendly install crew.

I had the pleasure of meeting Joe today who helped me with my window problem. He was knowledgeable and very helpful with my window issues.

The experience with Windows Depot USA of Milwaukee was great overall. Emails was responded within a timely manner. A job that was supposed to take three days to install all the windows took only two days. The two associates that came to install the windows were great to talk to, very knowledgeable and friendly. After all the windows was installed, we saw a savings of at least twenty dollars per month on our energy bill. Would definitely recommend Windows Depot USA of Milwaukee.

Good quality and the price is awesome.... Highly reccomended!

John lauged at my jokes. John was very cordial, social able, and easy to talk to. John was very informative. Would recommend to my friends and family.

Window Depot did a fantastic job on my window installation!! I would highly recommend them to family and friends!

John M was here today for a consultation and he was very informative on what he thought what was going on with our windows , we are very glad he was able to get us financing and we're really excited to get our new windows they are definitely needed ASAP . Thanks John we really appreciate all your knowledge and help .

Patricia Ingersoll

10/11/2019

Job was done quickly and quality of work was very high.I would happily recommend them in the future

I've gotten couple quotes from other reputable window companies. Window Depot's​ Windows quality seemed best for my needs, and the price was lower. I ordered.

Now the Windows are installed and I'm really happy, installation went fast and looks Clean.

Triple pane windows should really help with the energy bills next winter

Great windows,Great work crew, and Great workmanship! Very,very pleased with the whole experience! A big THANKYOU!

Window depot did a fantastic job on my installation of my front window! They clean up well after themselves and took care of all my needs. I would definitely recommend window depot to family and friends!

Denise Hempelman

6/26/2019

I inquired about a bathroom remodel for a personal property. It was followed with a virtual conversation with Joe and then an at-home consultation. The experience was excellent. I was completley comfortable with Joe who had clear experience, good advice, and was trustworthy. In a world loaded with people that do these jobs, Joe and his team stood above the rest and I'll certainly recommend him to friends and customers.

Resolute Real Estate

3/02/2021

Our new windows are awesome! The salesman who walked us through everything was very knowledgeable and friendly. The installation crew worked diligently in very cold weather! The new trim on the outside looks phenomenal!! The windows operate so smoothly and are easy to clean. We can finally open the French doors to our sunroom and let all the light in! 8 windows in that room that were old and leaky made for a very cold house... No more!! I'm so happy we choose you!!

Window Depot did a fantastic job on my installation of my window!! I would definitely recommend them to family and friends!!!

Denise Hempelman

12/17/2018

I would highly recommend Window Depot for many more reasons that I could type in a review but here are a few of the most important ones. The installers are very respectful of you and your personal property. The windows they produce are nothing but the best quality you can get, They also stand behind there work and take care of any issues your might have even years down the road.They are the best in every facet from start to finish.

The windows are beautiful. They look great inside and out. Thank you for putting up with the huge delay in my project. At least the window replacement went well.

Was a very pleasant experience. They were very informative throughout the process and there was zero debris left over after the job was complete. I would totally recommend Window Depot to anyone wanting not just quality windows but also great all around service.

They did a great job and done in two days. A thousand times better then the 50's pink tile we had.
There's never been a better time than RIGHT NOW to get a
no-obligation consultation from your local Window Depot in Milwaukee.